Asia Golf Enterprises supplies and supports leading technologies into the global golf market.
Pari-mutuels and wagering software for club golfers

AGE supports the Homestretch Golf pari-mutuel system for the Asia-Pacific golf market. The paperless golf pari-mutuel solution provides golfers a dynamic and accurate tournament experience both pre- and post-round.

• Ability To Open Betting Earlier And Remotely
• No Manual Data Entry
• Automatic Digital Receipts
• Live Odds (Win, Place, & Show) Changing In Real Time
• Automatic Digital Notifications Of Winnings
• Zero Recurring Software Subscription Fees
• Built-In Charitable Fundraising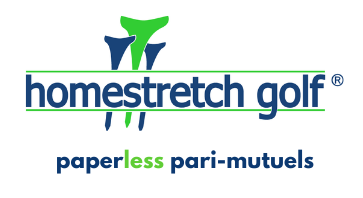 Regional Golf Booking Systems

AGE offers golf booking solutions capable of managing a collection of golf clubs ranging from a handful of courses to a large number on a provincial or national level. The solutions are designed to assist regional golf groups in connecting with golfers through multiple channels to boost greens fee revenues.
Golf Club Management Systems – Standard

Standard Golf Club solutions that provide high-end features for Membership Management, Retail POS, F&B POS, Inventory Control and extensive reporting capabilities. Solution offers multiple language options to easily address the club's local requirements.
Golf Club and Resort Management Systems – Enterprise

An extensive Golf Club and Resort Management solution for large resorts and multi-property groups. The solution tracks golfers throughout the property from arrival through to departure. Multiple golfer identification options are provided to assist the club in identifying the golfer and posting charges throughout the golfer's visit.

The system also allows for sophisticated integration to external accounting and Business Intelligence systems.
Golf Cart Fleet Management Systems

Asia Golf Enterprises distributes and supports golf cart fleet management and GPS solutions in Asia-Pacific and Oceania.
Website Design

The aim of AGE website design and development is to build a scalable, reliable, and user-friendly WordPress based website with a focus on creating a smooth user experience and enabling easy access to key information.

Layout and styling of the website is based on the club's branding and artwork. The website is planned and set up with SEO as an utmost priority, and a user-friendly page structure to allow both visitors and search engines to fully understand the website content. The WordPress platform allows plenty of room for further website expansion in the future.